2,17a-methyl-5a-androsta-1-en-17b-ol-3-one (Methylstenbolone)
Now that S-Drol is no longer available many people are turning to Methylstenbolone as a replacement. This is because it provides far better results and gains. Without the sides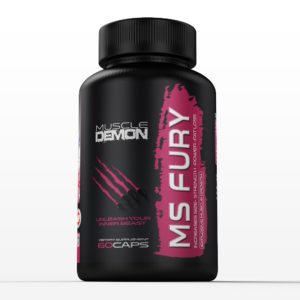 What is methylstenbolone?
Methylstenbolone is a brand new and potent prohormone recently brought onto the market to build muscle mass and size gains.
What are the benefits of using methylstenbolone?
Methylstenbolone provides:
-Mass Gains
-Size Gains
-Bulking
-Fuller Muscles
-Strength Gains
M Sten   is an over the counter legal product that contains 10 mgs  of pure Methylstenbolone per capsule. The raw materials were manufactured at a pharmaceutical company and then assembled in a GMP and FDA approved facility. Mass spectrometry has verified the purity and proven that M-STEN does NOT contain ANY Superdrol contamination. This product is the real deal. No other previous Methylsten product has ever been this pure!
Methylstenbolone possesses an androgenic rating of 170 and a massive anabolic rating of 660. Research  proves that Methylstenbolone has a greater relative muscle building effect than Anadrol or Dianabol. Methylstenbolone is an active and orally-bioavailable DHT-derived compound that resists metabolic breakdown. As a result, Methylstenbolone has a long-acting  pharmacokinetic profile and exceptional potency. It does not aromatize into any estrogenic compound and has no affinity for the progesterone receptor, so estrogen and progesterone receptor mediated side effects are unlikely.
The purest Methylsten end product ever manufactured is now in stock here.
Methylstenbolone Info
Does methylstenbolone Convert to estrogen?
Methylstenbolone does not convert to an estrogenic metabolite or have any affinity for the progesterone receptor, so estrogen mediated side effects should be virtually non-existent.
This is seriously big news in the bulking and mass building prohormone world.
Do i need a PCT
One has to  use on  cycle support (liver care) when taking any pro hormone  to detoxify the liver.
What is the chemical breakdown of Methylstenbolone?
Chemical Name is:
2,17α-dimethyl-5α-androsta-1-en-17β-ol-3-
How should I run Methylstenbolone?
Methylstenbolone cycles are typically 3-4 weeks in length with four weeks being the most customary
Due to the extreme potency  of using methylstenbolone, we strongly advise all our customers not to use methylstenbolone for longer than four weeks.
Methylstenbolone is usually dosed around 10-20mg per day.
We recommend that you take 2 caps spread throughout the day, once upon rising and once before sleeping to ensure best results.
.
What are typical results one can expect while on Methylstenbolone?
Results will vary based upon the dosage, experience, diet and many other factors involved.
In general, methylstenbolone will provide exceptional lean body-mass  gains, excellent strength gains, and great endurance in the gym.
This substance works best when used for bulking, due to it's ability to help our bodies pack on the muscle when eating a clean caloric surplus diet, but that doesn't mean it also can't be used in a cutting or recomp cycle;
When used in a bulking diet, gains can range from 15-20lbs on a 4 week cycle at 10mg.
When used in a recomp diet, gains can range from 7-10lbs on a 4 week cycle at 10mg, while also possibly reducing body fat 0-2%.
When used in a cutting diet, gains can range from 4-6lbs on a 4 week cycle at 10mg, while also possibly reducing body fat 1-3%.
These numbers are solely theoretical, and greatly depend on diet maintenance and workout regimen.
The 'gain' ranges above are considered normal. However, some users have reported gains in upwards of 20lbs,
Do I need Post Cycle Therapy after I take Methylstenbolone?
Yes, Post cycle therapy is, as always, one of the most important parts of any cycle.
If one does not work towards bringing their body back to its homeostasis balance, Once you stop taking a pro hormone your body goes through a change of hormones and puts stress on your endocrine system.
With a properly planned PCT (Post Cycle Therapy) we assist our body with easing our hormonal levels back into their normal function.
Before starting any supplement or training regimen you should first consult with your doctor.